We wish a happy Mothers' Day to all beautiful moms and moms-to-be out there. Mothers are special as they give birth to us, feed us, teach us what is morally right and wrong, and love us no matter who we turn out to be. In every person's life, his/her mother is an integral part. Mothers are not special only to humans.
The Coolest Moms In Video Games!
Even animals know that their mothers are special. A kangaroo mother protects her child by keeping it with herself. A stray dog's mother feeds its children even if it is struggling with hunger. Such is the love of a mother. Even video games have beautiful mothers who have given us our heroes or have turned out to be the heroes themselves. We thought we ought to celebrate those mothers too, and hence we have brought out a list of video game mothers who have made the game special for everyone.
---
Béatrice de Rune – A Plague Tale: Innocence: Beatrice is the mother of the game's protagonists – Amicia and Hugo de Rune. Beatrice discovered that an ancient blood curse was upon Hugo, and she loved her child so much that she kept him under her watch in her family estate for five years. Even when the Inquisition tried to capture Hugo, she sacrifices herself to let her children escape. However, she lives on and comes back at the right time to help Hugo acknowledge his powers and to explain to him his abilities which becomes the starting step to unlock his full potential. Her children love her and finally rescue her from the Inquisition. Here's to Beatrice for being a great mother to her children!
---
Samantha – Street Fighter: Blanka from the Street Fighter was separated from his birth mother when he was young due to a plane crash. Electric Eels raised him, and the mutation caused his skin to turn green and have Electric powers. When Blanka wins in the Street Fighter, Samantha recognizes him from an anklet she gave him as a birthday gift before his separation. She immediately comes in, running, and hugs Blanka despite his skin color. This reunion brought tears from the eyes of all ardent Street Fighter fans.
---
Sonya Blade – Mortal Kombat XI: Sonya Blade was a fierce fighter and one of the Earth's warriors in Mortal Kombat. She fell in love with her fellow fighter Johnny Cage and gave birth to a girl – Cassie Cage. Sonya Blade was given a new dimension in Mortal Kombat X as a mother, and in Mortal Kombat XI, she sacrifices her life to save Cassie along with the others.
---
Mom in all Pokemon Games: In all the Pokemon games, the player's mom is an important character. She supports the player in his journey by providing pocket money and encourages the player to go out on his own and have his adventure. She even heals the player's Pokemon whenever he visits and takes care of his home, including his room, keeping his bed tidy. She keeps in touch with the player throughout the game, providing kindness and warmth in a game where raising Pokemon and battling along with them is tedious.
---
Freya – God of War: Freya's relationship with her son Baldur was a complex one in the game God of War. She wanted to protect him from harm and gave him near-immortality, for which her own son hated her as he couldn't experience pain. She still tried to protect him even though she was staying away from him. When Kratos and Atreus try to kill Baldur, Freya intervenes and tries to protect him against them with her magic. Even when Baldur tries to kill Freya, she tearfully accepts her fate and does not try to fight back. At this point, Kratos kills him, and Freya still gets angry at Kratos for killing her son rather than not letting him kill her. Freya showed and showered the purest form of mother's love.
---
Joyce – Life is Strange, and Life is Strange: Before the Storm: Chloe was a troubled child after her father's death. She became unruly and disregarded her mother when she knew that her mother started dating again and started to love another person – David – now. Still, Joyce understood her daughter and tried to reconcile her with David, and always stood by her daughter even though Chloe got herself expelled from her school. She checked in on her daughter through messages, even if Chloe never responded adequately. She always backed Chloe even though David had given up on her. Despite all this, she continued to work at the Two Whales Diner to provide monetary help to the family. If she isn't a supermom, who is?
---
Karen – Life is Strange 2: When Sean and Daniel are in a fix, Karen shows up to help them. Even though the relationship with them is estranged, she shows up at the right time to help her sons. When Daniel lands up with a mysterious religious cult that uses his powers to convert more people into following them, Sean is clueless about how to proceed next. Enter Karen, who helps Sean get back Daniel from them and also takes them to her place for the next few days until the Police come looking for them. Even then, Karen sacrifices herself to the Police to buy more time for Sean and Daniel to escape to Mexico. Whether you are near or far, a mother knows when her children need her.
---
Clementine – The Walking Dead – The Telltale Series: Even though not her own son, Clementine regards AJ as her own. She protects AJ during tough times and keeps him out of danger. She teaches him what is morally right or wrong and teaches him to survive the harsh apocalyptic world. When AJ was separated from her by the New Frontier, she goes to the end of the world to save him and get him back. AJ loves the nickname "Goofball" given to him by Clementine. A mother is not just someone who gives birth. A mother is someone who provides love, affection and protects us from all kinds of danger.
---
Joel – The Last of Us and The Last of Us Part II: The last mom on this list is a special one. Joel lost his own daughter in the initial stages of the Outbreak and is tasked with taking Ellie, who is seen as a hope to humanity. Even though their relationship is rocky initially, they become very close, and Joel becomes a mentor slowly to Ellie. She learns to survive from him, and ultimately when the choice between humanity and Ellie had to be made, Joel chose Ellie and spared her from the truth as well. He finally sacrificed his life for this choice as well. Joel did everything that a mother would do. He loved Ellie unconditionally. He mentored her and showed her what is right and what is wrong. He protected her from physical and mental harm. He ultimately gave his life for that. Who said only women could be great mothers?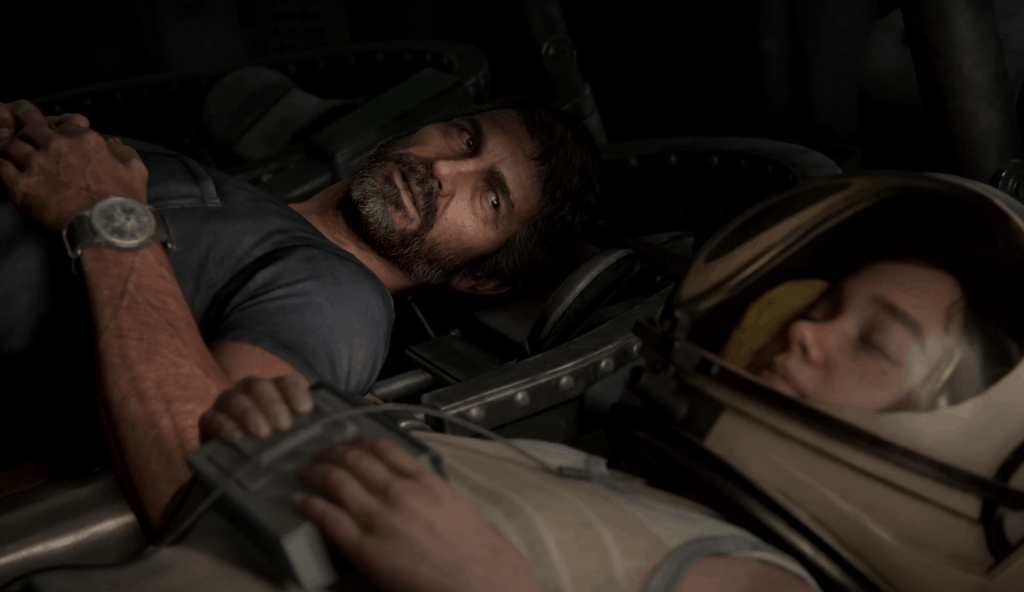 We once again wish a Happy Mothers' Day to all mothers out there who support our love for Video games even though they disapprove of the same. We are all here because of them!
Nikhil is an optimist who believes that tomorrow is always a better day. He is a nerd who loves books, games, comic books, and movies in the same order. He aspires to be an author of fiction someday.