We all love a good Sim or Tycoon game. A few years ago, when we were young, Roller Coaster Tycoon, Sim City, and Zoo Tycoon were the best games that we ever played. We love the Fishing simulator, the Bus simulator, or even the latest Tropico 6, where we play a dictator. We love sim games so much that EA has even given us a life simulator by the name of Sims. The market for simulation games is so high that now Microsoft has even given us a high-budget Flight simulator.
Best Unknown Sims And Tycoon Games!
Now that we have established that we all love Sim games, we want to bring you a list of sims that you might not have heard of or would be thinking, like do we even have a sim for this! Let's go through the below list for that. The list is in no particular order or ranking, though. If you like a title, get it and enjoy it!
---
1. Hydroneer – Mining Tycoon
Hydroneer is an Indie game developed and published by Foulball Hangover. The premise of Hydroneer is simple. You are a company that digs for mines, ores, and other resources. You start with primitive tools and go up to advanced machines which mine Gold automatically! You can even find relics of the past on your dig site. You can create Hydro pipes to control pressure and rigs to transport your resources. You can craft resources, weapons, and jewelry with your loot and sell them to make a profit! If you want some Gold, dig in!
---
2. Overcrowd: A Commute 'Em Up – Crowd Management Tycoon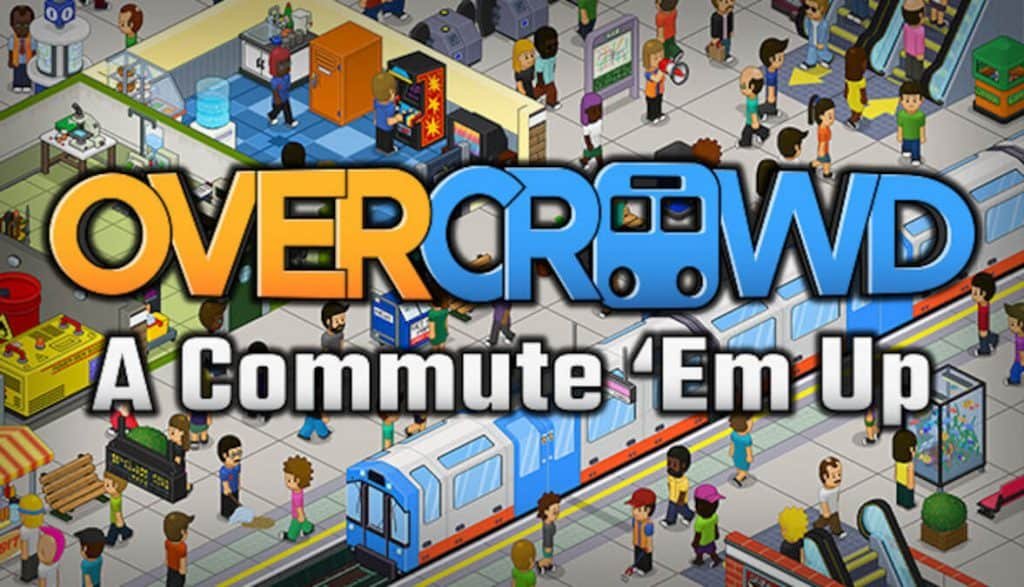 In Overcrowd, you have to build stations to commute crowds that gather at a single point. The game has various maps, and you can build stations with up to 4 levels. Manage the crowds for a football match or even a rat plague! Be wary of vandals, hoodlums, and even viruses! You have to hire support staff for your station too. This excellent sim game is developed and published by SquarePlay Games. Crowd Management – Learn this during the pandemic, and you are in demand!
---
3. PC Building Simulator – PC Builder Sim
The PC Building Simulator is a simple game where you build PCs. I know you think this should be an easy task. But this critically acclaimed game developed by The Irregular Corporation and Claudiu Kiss lets you choose from hundreds of parts to let you build the PC of your dreams. So, you have to manage the available resources to build a PC that would stand in the market (3DMark) as a benchmark. Try this one out if you think building PCs are simple.
---
4. Porno Studio Tycoon – The name says it all!
No, this game is not a hardcore or a softcore game as it might cross your mind. Apart from the logo of the game, there is nothing else like that! Porno Studio Tycoon is a game where you manage a Studio to shoot and sell Porno movies. You have to hire actresses, rent apartments and cameramen, and shoot your movie as per your liking. Further, you have to sell your movie to countries that have appealed for the particular actress to enjoy maximum viewership and money. This game is more of a business management tycoon developed and published by Zitrix Megalomedia. When you install it, explain to your wife or girlfriend that it is not what she thinks!
---
5. Trader Life Simulator – Supermarket Sim
In Trader Life Simulator, an Indie game developed by Mohammed Qasrawi, you have to manage a Supermarket from scratch and manage your personal life simultaneously. With over 100 products to stock your shelf with, you have to monitor the prices of the products and your stock. You have to purchase vehicles for personal use and delivering products for which, again, you need fuel. You even have a vehicle mechanic in town! So many things to do for your shop and yourself. Oh, and don't forget to eat and shower, or you might fall sick! Bankruptcy is also an option in this game. Let's see if you have what it takes to become an Annachi (colloquial for a local trader in Tamil), if not an Ambani!
---
6. Game Dev Tycoon – You can play, but can you develop?!
In Game Dev Tycoon, you have to develop and publish games. You start from scratch in this game developed by Greenheart Games in your garage with little money and no staff. As your first game becomes a hit, you get more options. As your subsequent games are smashing hits, you should try to move into an office, allocate separate spaces for testing, development, etc. and hire staff for the respective departments. You also get access to the latest consoles for developing games for them. Finally, you can open an R&D lab to research the latest technologies and go big! Play this game if you think you have what it takes to open a Game Studio after playing so many games until now!
Note: The game's developers implemented a unique anti-piracy measure by pirating the game themselves and uploading it to the torrenting sites! Yes, you read it right! But there is a slight variation in the cracked version. People start cracking your games in the game, and you start losing money!! We even receive a message saying, "Boss, it seems that while many players play our new game, they steal it by downloading a cracked version rather than buying it legally. If players don't buy the games they like, we will sooner or later go bankrupt," and you eventually go bankrupt in the game!
---
7. My Universe: Pet Clinic Cats and Dogs – Veterinary Clinic Simulator
In this game from "it Matters Games UG," you manage a Pet Clinic and treat Cats and Dogs. Bathe them, take X-rays, give injections and prescriptions, and even make pills by combining various vitamins and tablets. You unlock more treatments as you progress in your career, and you can recruit helpers too. You can bond with them as well. You can customize your character as well in this game! What is better than helping these four-legged animals and watching them lick you!
---
8. My Universe: School Teacher – School Teacher Simulator
You play as a school teacher in this game from "it Matters Games UG" and try to bring your school to the top in the city. With your teaching methods, you have to bring in your students, get them interested in their studies by understanding them better. Each student is different in his/her own right, and you have to bond with them to help them when they are struggling. Further, you have to organize school contests and let your students participate and win in them! As you slowly become the model teacher, the director enables you to teach higher grades and new subjects. Each subject has its own mini-game, which you can master. You can also customize your looks, school name, logo, and your classroom in this game by unlocking items as you grow. If you feel you didn't have the right school teacher, try becoming one in this!
---
9. Esports Life Tycoon – Online Game Teams Simulator
U-Play Online has given us a game that involves our day-to-day life. Play online games with teams and win competitions! But it is not simple. You have to start from scratch, start playing online games, recruit players from across the world to your team, and train them to become the best. You have to work on the team chemistry, analyze your opponents and improve your team play. Slowly, as you climb up the ladder, you become a superstar, and you can hire psychologists, coaches, and marketing managers for your team. As you climb divisions, don't forget your personal health too. A well-balanced breakfast is also important in this game! As you slowly become a player to coach, you have to start owning up to losses, and when your team is at the top, people know that you are the CEO of the Esports team. Try this even if you are poor in online gaming!
---
10. YouTubers Life – Youtube Personality Simulator
YouTubers life is again from "U-Play Online," the developers of Esports Life Tycoon, and is critically acclaimed as well. You have to become a Youtube sensation in this game by making videos and getting revenue for the count of likes for your videos. You start in your parent's house and need to take care of your studies while you start making YouTube videos. You can select a theme for your YouTube account from Cooking, Gaming, Music, and Fashion and stick to it. Each theme gives you a different pay out in the end. Cooking will let you work in restaurants, gaming will ultimately lead you to develop games by yourself, Music will let you perform live, and Fashion will make you a model! In addition to these varieties in gameplay, you have to take care of your social life, too, by going to parties hosted by other influencers and meeting new people. You can also fall in love with someone and marry them in this game! The game became such a massive hit that the Studios are now going ahead and developing YouTubers Life 2, which is coming to PC, PS4, and Nintendo Switch in 2021!