Video Games and the Internet are like Romeo and Juliet. They are inseparable. If you have been a gamer, you would have tried different ways to communicate with your friends, be it skype, TeamSpeak, etc. But Discord is more than just a communication app. Being a gamer-first approach, this app is specifically designed for gamers by gamers eliminating all the pain points that gamers go through. Before getting into what Discord does, here's a small brief on what Discord is. 
---
What Is Discord?
Discord is a desktop/mobile app which allows you to communicate with other friends through VoIP (Voice over Internet Protocol) technology. It lets users communicate directly through text, voice calls, or video calls. This app is available for all platforms you can literally think of, right from Android, iOS, Windows, Mac, Linux, and works on browsers too!
How To Get Started With Discord?
Step 1: Just head over to discord.com and download the free discord app to your device.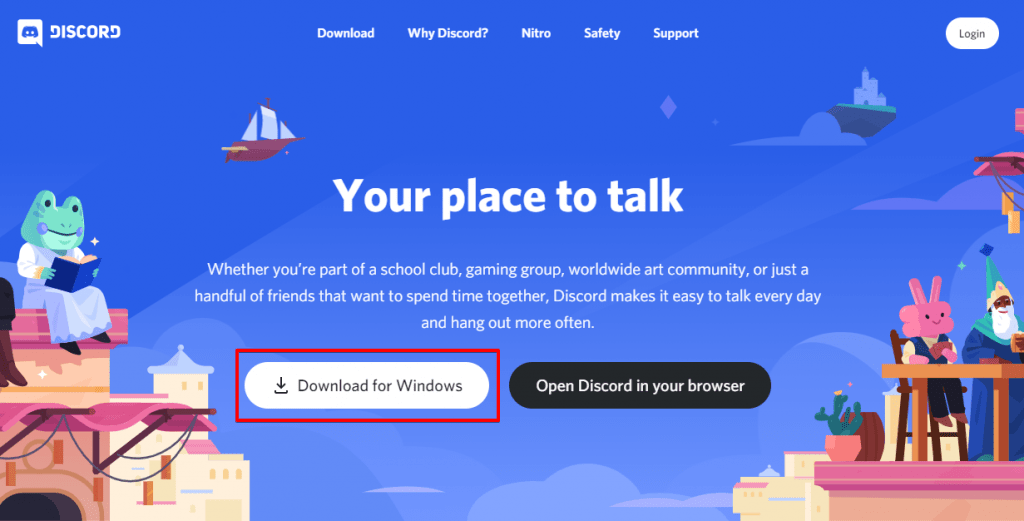 Step 2: Create a free account on Discord.
Step 3: Join any server by clicking on the + icon on the top left, or you can join public discord servers to find similar-minded gamers.
Step 4: Alternatively, you can go ahead and create your own server and invite friends over to have a chit-chat.
Step 6: That's all. Sit back, relax and game on with your friends on Discord.
---
Why Is Discord The Best Of All The Apps?
Discord has everything to offer. From text messages to audio & video channels for audio & video chats, this has become essential for every gamer irrespective of the platform. This app also allows it to run on smartphones and even on browsers, thereby giving maximum freedom to the users. Enough of talking about the basic features, now let's dive into some key features of Discord.
Top 4 Features Of Discord
1. Organization & Roles
The first step of setting up the server includes setting up different channels. This helps the members in the channel to have different channels for different topics. You can create it either as a text channel or a voice channel and name it accordingly.
As you can see from the above picture, there are different channels for Announcements, Giveaways, General Chat, and more. You can also create further channels under one channel and customize the permissions. This app also allows you to assign roles to specific users and create channels for that specific role.
2. Discord Bots
Discord bots bring in unlimited possibilities. Right from basic tasks like welcoming users with personalized messages in DMs, playing music in your voice channels, to auto-filtering spam messages, you can do anything. Some of the best discord bots can be found on top.gg.
3. Audio Channels & Voice Channels
Discord lets you create channels depending upon the use case. Do you want to communicate with cute GIFs, emojis, etc.? Then create a text channel and chat with the users. These text channels aren't just another texting medium. Discord's commands + bots bring in more possibilities in a simple text channel.
Similarly, the voice channels can also be customized. Wondering how? Discord also allows server owners to customize the voice bitrate right from 8 kbps to 128 kbps. This allows gamers to communicate with each other even with the slowest internet connection speed.
4. Share Screen
Discord's screen share feature is super simple. Simply click on Share Screen and easily share your screen with the people on a call. You can either choose to stream the screen completely or choose a window or a specific window. While sharing the screen, you can continue to talk with your friends and allow your friends to watch your stream.
---
Is Discord The Best?
Now that you know everything about Discord, its top features, you would have an idea of how everything works. Discord was created by keeping gamers in mind, but this app is much more than that.
The pandemic has given us a lesson and a good overview of how to work remotely. Discord has almost all the necessary features, and few people on the internet even say that this is a better alternative for slack.
So, what are you waiting for? Get all your friends on Discord and game, or enjoy a movie night with the boys.