In the Console War, exclusives play a significant role in bringing Customers to the console. For those who don't know what exclusives are, exclusives are simply exclusive to a particular console, i.e., they are not available in any other console or PC to play. PlayStation is lauded for its exclusives and criticized for not releasing it to others. Slowly, PlayStation Studios is releasing its games for PC as well. Horizon Zero Dawn and Days Gone are games that have already made their mark in the PC market. With such a high demand for Sony's games, GameThem brings you the PlayStation exclusives that shouldn't be missed if you own a PlayStation (if not, ask your friend who owns and play these).
---
Best PlayStation (PS) Exclusive Video Games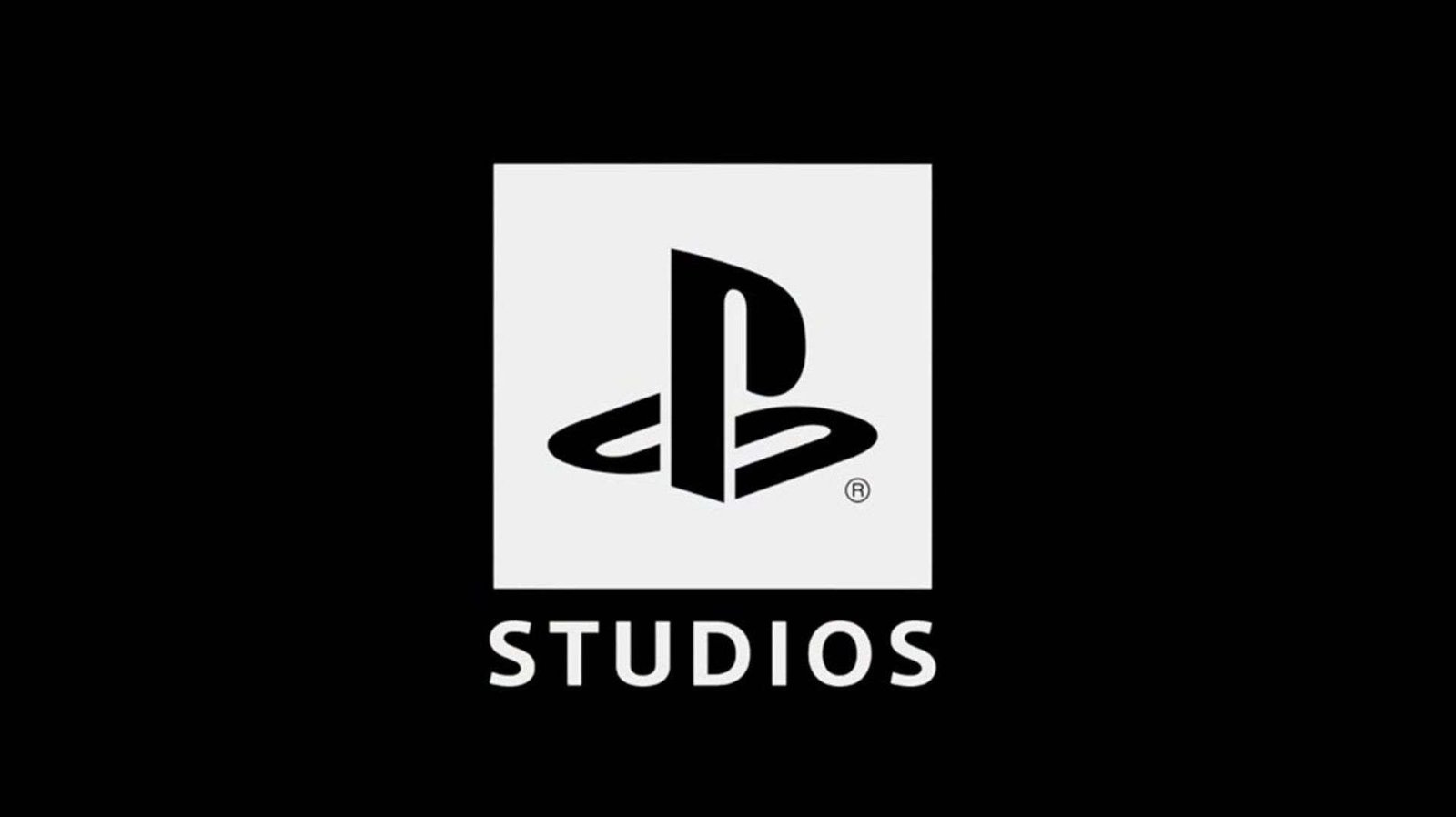 ---
Ratchet and Clank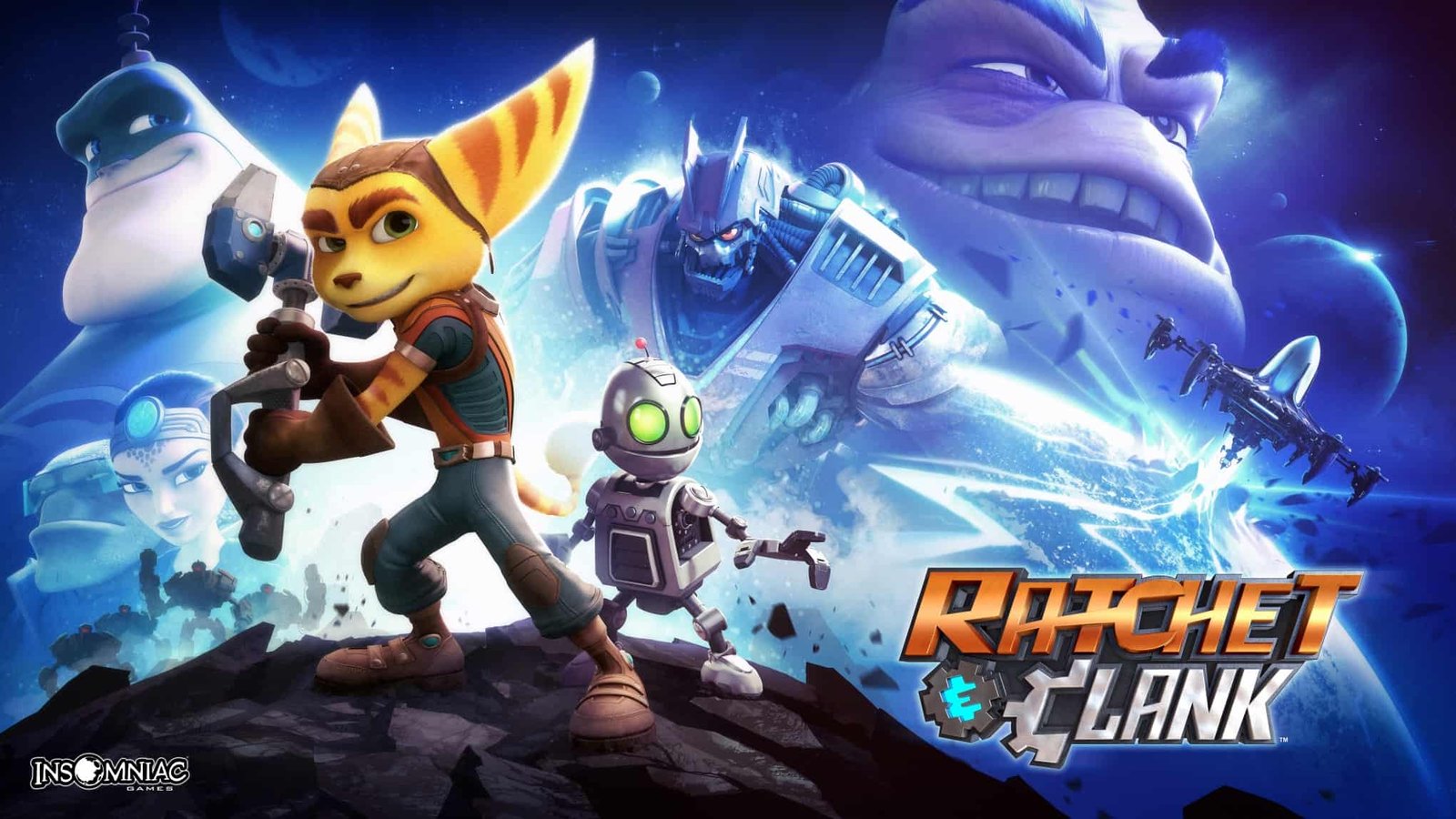 A reimagining of the 2002 classic for PlayStation 2, Ratchet and Clank, released in 2016 for PlayStation 4. The story follows a Lombax mechanic called Ratchet and a small robot called Clank coming together to join the Galactic Rangers and save the Universe from Dr.Nefarious and Drek, the evil villains. The game is light in tone, with many callbacks to the original game. It also breaks the fourth wall many a time and talks to the audience directly. In short, imagine a Deadpool movie, but for adults and children alike, that is Ratchet and Clank for you. All the characters are quirky, including the villains, and there is never a dull moment. A sequel, Ratchet and Clank – A Rift Apart, has been announced for PS5. If you own a PS4 and have not played this game, you need to be arrested by the Galactic Rangers!
---
Concrete Genie
Concrete Genie, from the outside, is a short and beautiful game worth ten hours of gameplay. However, what it teaches in those ten hours will stick on to you for life. Concrete Genie follows Ash, an artist who needs to draw colorful art across the uninhabited fictional city of Denska to save it from the "darkness" which engulfed it. In the early stages of the game, Ash is bullied by a few kids for being an artist. They tear up his art book and rough him up and send him to a lighthouse. He meets a genie who had come to life from his notebook. She hands him a large brush and sends him on a mission to draw and liberate the city. How he does that amidst the bullying kids forms the rest of the story. You are in for a pleasant surprise in the second half of the game as well! If you want a game that is beautiful and pleasant to play, go for Concrete Genie. It will leave you with great life lessons which you will cherish forever.
---
Bloodborne
Bloodborne is about a Hunter in the fictional city of Yharnam, which is in the Gothic and Victorian eras. The inhabitants of this city are accursed with a blood-borne plague. The Hunter tries to find the source of the epidemic to attempt a cure in this city filled with mythical monsters and cosmic beings. The game was both praised and criticized for its high level of difficulty with a new risk-and-reward system. Casual gamers couldn't progress in the game, and the skill level required for combat in this game was high. Adding to the regular game, a New Game+ with an even higher difficulty level was also added! The game won many awards during its era, and there have been many spin-offs, including a comic book series for this game! Many fans who owned a PC wanted to and still want to see this game on their PC. But it is still a PlayStation Exclusive as of now. Go for this if you think you are up for a serious challenge, and no one can stop you in this gaming Universe!
---
inFAMOUS Second Son
inFAMOUS Second Son is the third installment in the inFAMOUS franchise and follows the events after the second game. As many of the Conduits (who are mutants with powers) are dead from inFAMOUS 2, the DUP (Department of Unified Protection) starts hunting down the remaining Conduits terming them "Bioterrorists." The public is also scared now of these "Bioterrorists." Delsin Rowe is a happy guy in a small village, and by chance, he encounters a Conduit, and out of the conflict arises with powers himself! The DUP, headed by Brooke Augustine, arrives on the scene and tortures the villagers for more information, and Delsin blacks out! Upon waking up, he realizes that she has left concrete shards in the villagers' body giving them a slow, painful death.
So along with his brother, he leaves the village, searching for Augustine to use her power and remove the shards to save his tribe. The game is famous for its good and evil Karma system. Good deeds will improve the good Karma and help people sympathize with the Conduits, whereas evil acts such as killing will increase the bad Karma, and people start to get afraid of the Conduits. Based on whichever side you lean on, there are two endings to this game. The game was critically acclaimed for this, and it is one of the highest-selling PlayStation games. Play this game to feel all-powerful as a superhero while creating your own path through your deeds.
---
The Last of Us
The Last of Us is set in a post-apocalyptic setting where Zombies have taken over the world. During the initial stages of the apocalypse, Joel loses his daughter and is distraught. A few years later, the surviving humans have joined together to form minor factions and survive together in enclosed spaces. Joel has gotten over the death of his daughter and has made new friends. During a mission to help his faction, he comes across a girl called Ellie, who seems to be unchanged from a Zombie bite, and he is tasked with taking this girl across the country to a doctor from the Fireflies faction so that humanity can find a cure. The journey he takes with this little girl and the bond between them forms the rest of the story, culminating in a beautiful climax. Even though the game was initially released for PS3, the remastered version of the game is available for PS4. The game was critically acclaimed and has won many awards across the course of its era. The voice actors Troy Baker and Ashley Johnson were praised for their acting. Some even touted it to be the best game ever developed. Needless to say, buy or borrow a PS4 and play out this beautiful tale that needs to be experienced!
---
God of War
The God of War is a sequel to the game God of War III and lets players control Kratos, the Greek God of War. Post the events of God of War III, Kratos has settled in Midgard and lives a peaceful life with his wife and son, Atreus. Kratos loses his wife, and he has to journey across the nine realms with his son to fulfill her last request – release her ashes from the highest peak in the nine realms. As he tries to do that, the Gods of Norway understand they have a Greek God under their midst and want to eliminate him from their lands. Amidst all the adversities he faces, he has to do this daunting task of searching for the highest peak and also mentor his son along the way. The father-son duo was a new concept in video games, and people enjoyed playing as Kratos with help from an AI-controlled Atreus. This is another game from Sony which was critically acclaimed, and a sequel to the same is scheduled to release for the PS5. If action-adventure is your forte, this should be the top-most game on your list.
---
Uncharted 4: A Thief's End
Uncharted 3 saw Nathan Drake fall in love with Elena Fisher, and Uncharted 4 picks up from that point. Nathan Drake is now living a quiet life working as per the request of his wife. He misses his old days, which were full of excitement. As he contemplates what to do next, a character from his past, whom he presumed dead, re-enters his life only to ask him to aid in finding the pirate Avery's treasure. Unable to refuse and with an itch to return to action, Nathan lies to his wife and sets off on a grand adventure that has plenty of action. Uncharted 4 was claimed to be the last adventure from Nathan Drake in the Uncharted series. When fans played this game, they started to ask Naughty Dog why this should be the final game in the series for Nathan Drake. The locales in the game are beautiful, the plot twists are exceptional, and the gameplay, including the combat, is top-notch, and people just can't get enough of this game. Even though a spin-off was released later, fans still believe Uncharted 4 is the best in the series and, even today, anticipate that Naughty Dog might announce a new Uncharted game with Nathan Drake in the lead for PS5. Uncharted is a franchise that should not be missed, and Uncharted 4 is the cherry on the top of this delicious cake.
---
Ghost of Tsushima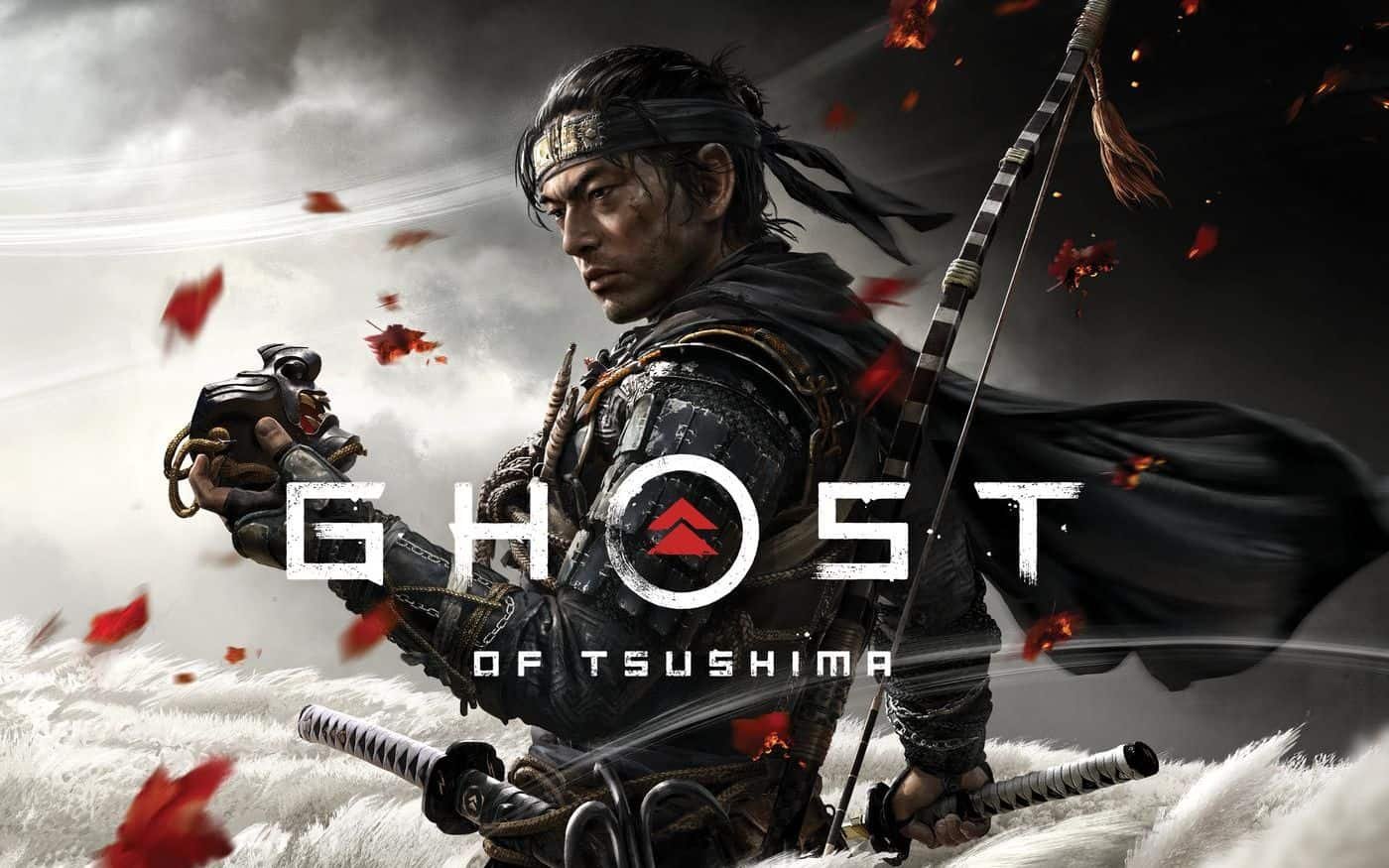 Ghost of Tsushima sets off with the first Mongol invasion of the island of Tsushima in Japan. Jin Sakai is one among the Samurai who fight to fend off the Mongols. The Mongols use various new warring techniques to defeat the Samurai who uphold the code of honor. Jin is mortally wounded and is rescued by a thief, Yuna, and he realizes that his uncle Lord Shimura has been captured by the terrorizing Khotun Khan, the grandson of Genghis Khan. Upon fighting head-to-head, Jin loses again and realizes he has to pick up a thing or two from Yuna and fight from the shadows to defeat the Mongols. As he slowly starts turning into this Ghost that fights from the shadows, he realizes he is losing his old Samurai identity and faces an existential crisis. Does he turn into the Ghost of Tsushima completely to evict the Mongols or stay a true Samurai to fight them, forms the rest of the story? Ghost of Tsushima was praised for its open-ended gameplay, with the player choosing to take the enemies head-on or hide and strike from the shadows. The game was also praised for its traversal and the use of guiding wind for open-world exploration. A multi-player mode was released later on, which was again loved by fans. Play the game if you are a fan of the Assassin Creed franchise and turn into an actual Ghost if you love stealth gameplay.
---
Marvel's Spider-Man
The web-slinging hero is back, and this time in a PS4 exclusive! Insomniac Games, who developed Ratchet and Clank, developed this game for Spidey and have done a splendid job. Marvel set the story in a new universe for this game and features an original never-seen-before story. Peter Parker is a seasoned Spider-Man who has already fought most of his villains who are in jail. As he fights Kingpin and takes him down, Kingpin goes down with a warning that the real chaos will start now. As Kingpin is taken down, a new gang takes over the streets, and they have superpowers! With the power to control negative energy, they threaten the mayor Norman Osborn while Peter has to juggle between saving people and interning with Dr.Otto Octavius. As Norman Osborn threatens to stop the research of Octavius, all hell is unleashed for Spider-Man, who has to save his city and his loved ones! The web-slinging traversal mechanics in this game are too good to be true! You can just pass the time by swinging from one place to another and using less fast-travel modes. Dialogues are typical of a Spider-Man story and are fun. With many side missions ranging from defeating villains, saving Harry's research stations, and catching pigeons, this game has plenty to offer! Play this if you want to BE Spider-Man!
Also, you can play as Spider-Man's understudy, Miles Morales, who miraculously gets the same powers (in fact more than Peter Parker!) in the follow-up to this game titled "Spider-Man: Miles Morales". Short but with a strong storyline, Miles Morales also has all the charms and powers of Peter Parker, leaving fans wanting more from the game!
---
The Last of Us Part II
The Last of Us Part II is a sequel to the PlayStation classic The Last of Us. The Last of Us Part II events start four years after the ending of The Last of Us. Joel and Ellie are now settled in Jackson, Wyoming. Ellie is all grown up, and their relationship is a bit strained. As Abby Anderson from a new group Washington Liberation Front (WLF), captures Joel and kills him before the eyes of Ellie, she is driven by rage and wants revenge. The path she takes for revenge and if she gets it eventually forms the story of The Last of Us Part II. Despite being a simple revenge story, players experience loss, anger, betrayal, love, and realization in this wonderful sequel. As we travel along with Ellie, we share all the emotions that she experiences, showing how powerful the writing is. The game was praised for its portrayal of Ellie's character and won many "Game of the Year" awards for its writing and voice-acting. A sequel to a story that was already praised, this story increased the standards even further. It is a worthy sequel and a must-play!